How to determine China portable speaker price and quality
Category: FQA; Updated: 2018-07-11 16:35:41; Views: 362
---
Bluetooth chipsets and speaker exteriors are two factors that can be used to estimate product quotes. Higher-priced models adopt top-brand chips and extremely durable, even water-resistant, housings.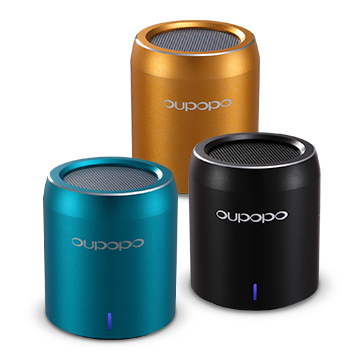 When importing portable speakers from China, buyers should not assume that the line's maturity and expansive supplier base means they can simply source from any manufacturer and get top-quality products at budget price.
This article identifies the key parts and components that determine the price and quality of China-made portable speakers.
In a line that is increasingly growing wireless, chipsets naturally rank first in the list of determinants, accounting for as much as 30 percent of speaker price.
Big-brand chips are often adopted in speakers targeting the upper segments of the market. Many of these designs are ODM-based and export-bound. The table below indicates some of the Bluetooth chipset types used in the different portable Bluetooth speakers segments.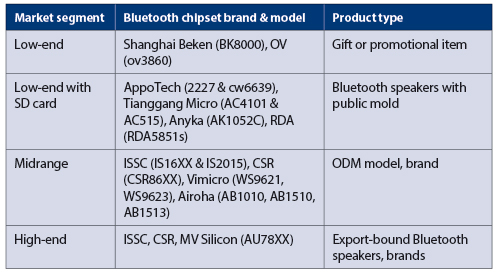 The outer shell is another differentiator among portable speakers. Upscale models have ABS or silicone exteriors that are shock- and drop-resistant. Housings